Carman Scan Software Updates
Carman Scan Software Updates
Please note that we are no longer able to offer Carman Scan Software updates.
Most products are noe obsolete, including the Lite, VG64, AT and older models.
G-Scan Tab Trade In
Trade-in Value of £100. Purchase price only £595.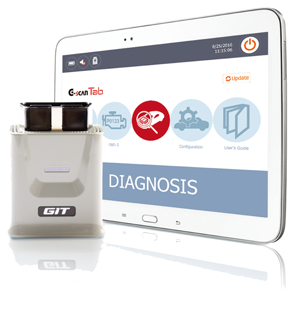 Trade in your old Carman Scan tester for the new G-Scan Tab.
The G-scan Tab is the latest in a series of high quality diagnostic tools including the G-scan and the G-scan 2. The G-scan Tab builds on the high quality features and applications of the previous products and takes the G-scan Tab to new heights with new features and all at a lower hardware cost.
The G-scan products have led the market in Asian vehicle diagnostics for many years offering OEM software for Kia and Hyundai, as well as outstanding depth and breadth of software in all other manufacturers.
Acceptable Trade-ins Any Carman Scan model, any Launch model, Hanatech, AD200, AD300 or any professional version Autel.
Contact us on 01823 328531 to order and for more details.