Dama HDA332 Automatic ATF Station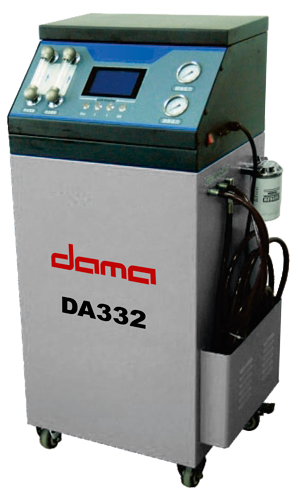 Dama HDA332 Automatic ATF Station
This automatic ATF machine has the ability to flush, filter, clean and exchange the transmission oil with a simple automated proceedure.
LCD display
Cleaning circulation & automatic change
Power supply 240v - 140w
Maximum capacity 20L
Standard Kit
The Dama ATF Station comes complete with connectors for:
VW
Toyota
Honda
Nissan
Mitsubishi
Lexus
Cadillac
Chrysler
Audi
Buick
Chevrolet
Ford
BMW
Plus a variety of universal connectors for many vehicles
Vehicle Specific Connector Kit
In addition to the standard connection kit we offer a range of vehicle specific connectors and connection blocks that enable easy fitting to the correct location.
Covers vehicles including
Audi, BMW, Mercedes, Honda, PSA, VW, Toyota, JLR, Mazda, Nissan.