Simply Keys 2022
SAVE THE DATE AND BOOK NOW

The Simply Keys Show Starts In ..

Weeks
Days
Hours
Minutes
Seconds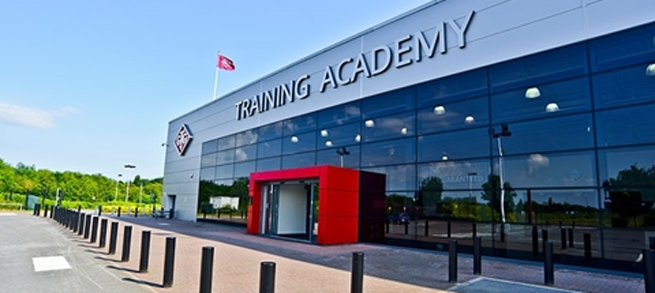 We're doing it again!
We are pleased to announce that our annual Key Programming show, Simply Keys, will be held over the weekend of August 20th and 21st at the GTG Training Centre, Wolverhampton, WV11 3SZ.
Past Shows
The shows held over the past 15 years have been a tremendous success with well over 200 customers attending each day. The various training sessions are of great value to new and existing customers and there will be a large range of vehicle demos covering a huge range of programming.
What's At The Show
AMAZING DEALS ON TOKENS, CREDITS, LIFS AND UTP
* Launch Prices on New Equipment *
* Amazing Deals on Credits and Tokens *
* Trade-in Deals on MVPPro & AD100Pro *
* SmartPro Catch Up Plan *
* Package Deals on SmartPro and Zed-FULL PLUS *
* Huge Discounts on Keys, Remotes & Transponders *
* Texa ADAS (Advanced Driver Assistance Systems) Demo *
* Amazing Deals *
* Product Demonstrations *
* Key Programming Demonstrations *
* Latest Products *
* Talk To The Manufacturers *
* Full Range of Keys & Remotes *
* Industry Leading Trainers *
* Important Product Launch *
* Opportunities to Win Free Products *
* New Business Opportunity to Extend Your Services *
* Topdon diagnostic and Texa air con products *
* GYS battery management *
* .. and much more *
The Catch-Up Plan IS BACK
Huge savings on software to make your Smartpro completely Token Free.
For a small monthly charge or outright purchase, you can own all the software available on Smartpro and carry out key programming without any cost.
For those wise customers that took out the "Catch up plan" years ago, there is now a Special Offer to Catch up on all the new softwares released in the past few years.
Come to Simply keys and order your upgrade at a great price.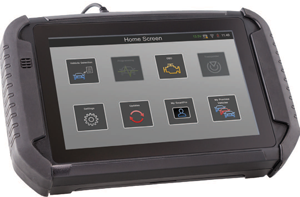 HALF PRICE SmartPro
Yes, that's correct. HALF PRICE! If you are looking to invest in a Smartpro and intend to offer key programming for the next 3 years, you can buy a Smartpro 1/2 price at Simply keys!!!
Still not sure? - Try Before You Buy!
Simply keys is the place to be for the best offers and where we are launching our new "try before you buy" rental scheme.
LOCKED IN - New Loyalty Scheme
Another great offer launched at Simply keys, 'Locked In' is a new Loyalty scheme that will enable you to have your Technical Support and Extended Warranty completely free.
Come to the show and we will explain all the amazing benifits and explain how we can make it completely free for you to join.
FREE Technical Support - FREE Extended Warranty
And it will cost you nothing more than you are already spending
The Latest Key Programming on Zed-FULL PLUS and Smart Pro
See the Demos
2019 Vivaro
2022 Ford
Toyota Lost Key by OBD
Renault Pin Read and Program
Mercedes lost key on Smart Pro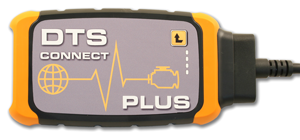 DTS Connect
2022 VAG KEY PROGRAMMING SOLUTION
Never turn a vehicle away, when your diagnostic key programmer doesn't have the software, use DTS and complete the job!
£300 off for the first 20 customers to purchase DTS at the show
Exciting New Product Launch
Come to Simply keys and be one of the first to see the all new and exciting Smart Aerial Plus.
The Smart Aerial Plus has all the existing features of the Smart Aerial, but also includes a market-leading cloning device that supercedes the old Silca RW4.
The Smart Aerial plus is an exciting new key cloning machine that works direct off the Smart Pro or standalone via a mobile phone and mykeyspro app..
Includes
Transponder identification
Precoding of transponders
Fiat & VAG precoding
Silca's market leading cloning
New GTI Pro multi use transponder
Need more pressure to come?
OK, we'll come clean with a sparkling offer!
The first 20 people each day can Purchase this great 1600W - 135 bar 230v pressure washer with 5m long pressure hose, brush, detergent bottle & turbo nozzle.
Only £59.00 + VAT
Arrive early! Doors open at 10am.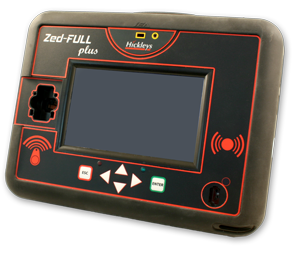 Zed-FULL PLUS
Come and see the ZedFULL Plus in action!
New lower price
New operating system
Improved transponder technology
Huge new memory
Built in WiFi
Built in Eeprom features
Broaden Your Horizons
We are always aware that our customers are looking to broaden their product range and keep up with new technology.
Again, this year, we will bring you new ideas on how you can build on your existing services. This year we have not let you down again.Come as see a demonstration on :
ADAS from Texa, Brain Bee & Bosch
Aircon from Texa & Brain Bee
Remote diagnostics from DTS
Additional Van locks
Diagnostics from Texa, Bosch & Topdon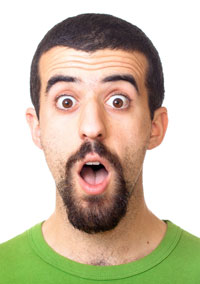 On The Day Deals
As always, "Simply Keys" will be the very best place to get the very best deals of the year. We ensure that our offers at Simply keys will give you Jaw dropping prices that are better than any other show offer.
This will include crazy deals on Software, tokens, credits, keys, remotes, machines, in fact every product we offer.
Be sure to check out the Clearance display, where end of line, ex demo and used equipment will be on offer at amazing prices.
YOU MUST BE AT THE SHOW TO GET THE OFFERS!
Win Win Win!
Once again we have some great prizes to win at the show.
Come and challenge yourself on our games and win big!
You can win a Pure E Scooter, SmartPro, tokens, software, accessories and much much more.
There is over £25,000 of prizes to win over the weekend - guaranteed.

Demonstrations and Presentations
As always, there will be lots of new products, new software and new services to see. Here's just a few ...
Zed-FULL PLUS key programming
Smart Pro key programming
Latest Toyota programming
Latest Renault key programming
Latest Zed-FULL PLUS applications
New Ford RepLocks
Latest on Mercedes key programming
DTS Remote Programming System
Have Lunch on Us!
There's so much to see and do, that you'll want to stay a while.
Therefore, it's our pleasure to offer you free refreshments and a free lunch!
How Can I Attend?
To apply for tickets to the Simply Keys Show, please fill in the form below, or call Nicky Summers on 01823 328604.