Extended Warranty & Technical Support
Please log in to see your testers and to purchase extended warranty and technical support.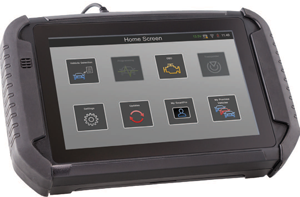 Warranty and Support
When purchasing your SmartPro or Zed-FULL from us or our distributors, you will receive full product warranty which includes loan equipment if your equipment should fail. This ensures you can continue working whilst your equipment is repaired.
In addition, we offer full technical and product support on all key programming issues involving your equipment for the 1st 12 month period.
We believe this outstanding support package is essential for you to best maximise your investment into key and remote programming and gain experience in the market.
Locked IN - Free Extended Warranty and Tech Support

The new Locked IN loyalty scheme rewards customers that regularly purchase their keys and remotes from Hickleys. We offer a huge range of keys, remotes, transponders & remote parts at competitive prices, with the ability to receive then next day.
With Locked IN we are not asking you to spend more money, we are asking you to make some or all of your normal key & remote purchases from us. If you feel you can do this, you can become either a GOLD or PLATINUM member of LOCKED IN. Find out more here.
Extended Warranty
Once your manufacturer's warranty and the initial 12 month tech support period has expired we believe it is essential that you are able to receive the same level of service both when your equipment unexpectedly fails or you have a problem vehicle to resolve.
Having a failure of your equipment can be very costly; firstly repair charges can be up to £595, but more importantly you can be without your tester for 6 weeks or more, which can cost far more in lost business.
We therefore offer an extended warranty and technical support package.
The service includes technical advice on vehicle issues, software issues, key/remote/transponder selection, problem solving & eeproming advice. In addition we will assist with product support including using the equipment to your best advantage, loading latest softwares and advice on additional upgrades available.
Extended warranty includes:
Cost of repairing your tester (excluding accidental damage to the hardware)
Loan tester for the period your tester is away for repair (which can be in excess of 6 weeks)
Carriage costs collecting and delivering the testers
Free pin saver to protect the internal board from damage
Technical Support includes:
Technical support telephone hotline for key and remote programming problems
Telephone hotline for cloning machine problems including eeprom programming
Software update solutions including TeamViewer support, where we take control of your PC
Registration plate lookup for VAG chassis code / engine code
To support our extended warranty and technical support service we have the following facilities in place:
A call centre telephone system with technical support hotline
A team of well-trained technical support staff with in-depth key programming and EEPROM knowledge
Access to a huge range of technical information
Large pool of support loan testers
TeamViewer PC system where we take control of your PC
Tech Support Only
This will give you 12 months technical support on all key programming equipment.
Extended Warranty Only
This will give you warranty on your tester for 12 months, but does not include technical support.
Extended Warranty Including Technical Support
First Tester
This covers 12 months warranty on your first tester, plus activates 12 months of technical support.
Additional Tester
This covers 12 months warranty on an additional tester. You must have an active "First Tester" warranty to purchase this warranty.
Additional Cloning Machine
This covers 12 months warranty on an additional cloning machine.
Extended Warranty Multi Package Deal
Cover any package of 3 key programmers or cloning machines for a fantastically discounted price, saving up to £120.00. This amazing price equates to less than £1 per day.
Now you can fully cover your SmartPro, AD100Pro, MVPPro, Zed-Full or cloning machine against failure and get your tech support covered. Choose any 3 and they will be covered under the above scheme.
Please call us to arrange cover using this deal.
If you wish to cover more, just let us know the quantity and we'll make you a great offer!
Terms and Condtions
All warranty is subject to terms and conditions, and is only applicable if all accounts are paid in full.