Thermobile Automatic Waste Oil Heaters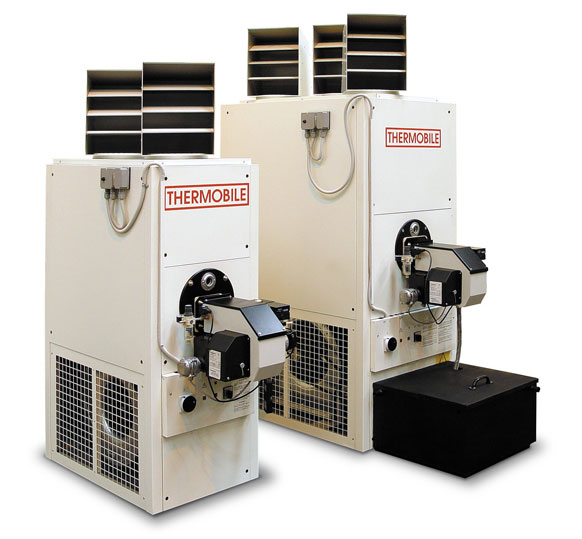 Thermobile Automatic Waste Oil Heaters
Don't throw away that waste oil!
Thermobile waste oil fired heaters can be operated using waste oil from diesel or petrol engines, gearboxes, transmissions, hydraulic systems, diesel oil or any combination of these. The following must not be used: solvents, thinners, petro-chemical based oils, transformer oil or any oil above SAE 90.
Full combustion is achieved in a vaporising system and no burnable residue is retained in the burner pan. This system does not prod ice any unpleasant smell or smoke and the emissions from the flue stack are well below permitted contamination levels.
There are 4 models of automatic Thermobile Waste Oil Heater. All models are equipped with a fuel tank that can be easily removed for cleaning purposes. Thermobile waste oil heaters are backed by 40 years of experience in the manufacture and development of space heaters. they are built using the most up-to-date technology and carry a 12 month warranty, ensuring full customer satisfaction.
This heating technology permits the end user to recover the investment costs within possibly one heating season because of the savings made from using waste oil instead of a more expensive fuel.
Easy Installation
The positioning of the heater in the workshop must take into account the following factors:
Power supply 220/240 volt (SB40/60) 400 V+N (SB80/110)
Flue pipe installation
Air supply to main ventilator
Connection to a compressed air supply.
Access to "Day" fuel tank
Multi Fuel Capability
These heaters operate efficiently on a general mixture of used oil. Alternatively they can be run on diesel oil, or heating oil only. The air pressure to the burner has to be adjusted. Transformer oil, petro chemical based oil, or used cutting and grinding oils must NOT be used.
Built-in Room Thermostat
This thermostat enables automatic operation of the heater in order to obtain the desired room temperature and on a low position is extremely useful for overnight frost protection.
The heaters are supplied with a basic room thermostat. An optional digital thermostat/timer control is available at an additional cost.
Service and Maintenance
The design of these heaters ensures a minimum of necessary service and the service functions can be undertaken by the owner without special tools. The complete burner unit can be removed for any maintenance and service.
Ventilation Only
In summertime the heater can be used for ventilation only. Ventilation air flow rates: SB40 - 3200m3 /hr (1882cfm) SB60 - 4100m3 /hr (2412cfm) SB80 - 6200m3 /hr (3647cfm) SB110 - 8100m3 /hr (4765cfm)
Non Return Valve
The non return valve in the fuel intake ensures that the burner cannot drain when it is not in operation.
Heater Control Thermostat
This multifunctional thermostat ensures that the main fan only starts after the combustion chamber has been sufficiently heated. Therefore, there is no cold air blown before heater operation.
Combustion Control
The burner is equipped with a photocell that continuously monitors the flame. In case of ignition failure or poor combustion, lack of a flame or partly blocked nozzle, the photocell stops the burner.
Indicator Lights
The heater has the following lights to show you:
When there is power to the heater.
When the main fan is in operation
When there is a burner failure
1 and 2 are positioned on the front panel of the heater. 3 is positioned on the burner control box on top of the burner.
Overload Protection
Electrical overload is protected by a trip system for both the main fan and the burner
Heating overload is protected by a limit thermostat built into the heater control thermostat. This has an automatic reset.
Any obstruction of the main fan or its air stream is secured by a manually reset overload protection
Automatic Fuel Pre-Heating (on used oil)
This system is activated when the heater is operated on used oil. The pre-heater is then maintained at 70°C to 85°C controlled by a thermostat.
Used Oil Compatibility
The complete burner is fully automatic including the oil pre-heating system that ensures correct ignition and atomisation.
At required points, condensate drain valves are built into the system.
Technical Details
|   |   | SB40 | SB60 | SB80 | SB110 |
| --- | --- | --- | --- | --- | --- |
| Capacity Btu/hr (1) | Max | 140,000 | 180,000 | 270,000 | 390,000 |
| Fuel Consumption L/h (1) | Approx | 4.5 | 6.0 | 9.0 | 12.8 |
| Tank Capacity | Litres | 80 | 80 | 130 | 130 |
| Electric Supply | Volts | 230 | 230 | 400+0 | 400+0 |
| Power Consumption | KW | 1.1 | 1.4 | 1.8 | 2.2 |
| Heated Airflow | m3/hr | 3200 | 4100 | 6200 | 8100 |
| Width | cm | 69 | 69 | 90 | 90 |
| Depth | cm | 186 | 186 | 206 | 206 |
| Height | cm | 185 | 185 | 217.5 | 217.5 |
Pricing
The following prices exclude installation and flue kit.
SB40
SB60
SB80
SB110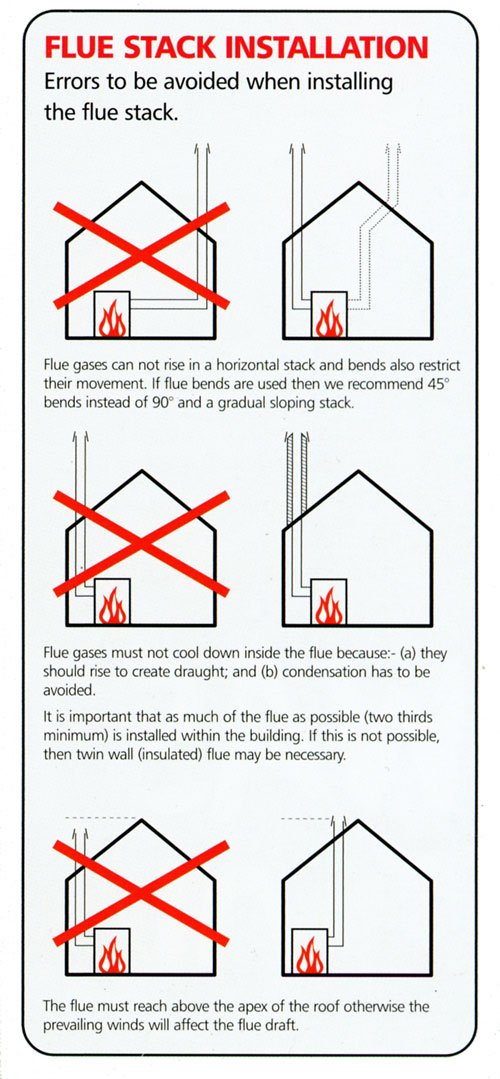 Call us now on 01823 328530 for more details