Brain Bee Connex Digital ADAS Package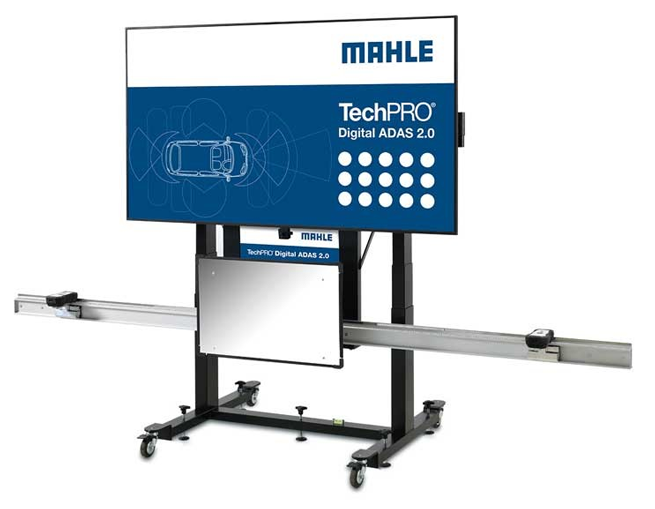 Brain Bee Connex Digital ADAS Package
The solution that completely changes the maintenance of ADAS systems.
To be used in combination with CONNEX BT / SMART (included in package)
The Brainbee digital ADAS solution uses a revolutionary targetless technology that is simple and easy to use, making maintenance of ADAS systems accessible to all workshops.
One of the benefits of the targetless digital system is that no additional panels are required. The digital panel is driven by the Connex software and displays the necessary target applicable to the vehicle in question quick and efficiently.
The Brainbee solutions offers many advantages over traditional boards including fully automatic set up, quicker set up times, always up to date and no ongoing board purchases.
+ EASY TO HANDLE all the operations can be carried out by just 1 operator
+ DIGITAL saves space in the workshop
+ WIFI CONNECTION ensures systems and calibration procedures are always up to date
+ KEYSTONE SYSTEM (patent) for maximum accuracy
+ SUPER QUICK can be aligned and positioned in 5 minutes max.
+ FULL HD - 4K MONITOR ensures extreme accuracy under any light condition
Connex Digital ADAS. The revolutionary system made in BrainBee, is super simple and easy, making maintenance of ADAS systems accessible to all workshops.
Optional Extras
These panels can be added to the base kit above to build a vehicle specific ADAS calibration setup.
| Part Number | Description | |
| --- | --- | --- |
| BB1010601607XX | Frontal Radar + Blind Spot (Kia - Hyundai - Mazda) | |
| BB1010601608XX | Frontal Radar + Blind Spot (Toyota = Subaru - Honda) | |
| BB1010601609XX | Night Vision (Mercedes) | |
| BB1010601610XX | Kit Carpet (2) Camera 360° (VAG) | |
| BB1010601611XX | Kit Panel Camera 360° (Renault - Smart) | |
| BB1010601612XX | Panel for Rear Camera (VAG) | |
| BB1010601613XX | Panel for Rear Camera (Mercedes) Kit 1 | |
| BB1010601614XX | Panel for Rear Camera (Mercedes) Kit 2 | |
| BB1010601615XX | Mercedes Front Radar Kit | |
| BB1010601616XX | Volvo Front Radar Kit | |
| BB1010601617XX | Jeep Front Radar Kit | |
| BB1010601666XX | Easy Placing Mat | |
| BB1010601662XX | Mitsubishi 360° Camera Mats (2) | |
| BB1010601663XX | Nissan 360° Camera Mats (4) | |