MOT Bay Specialists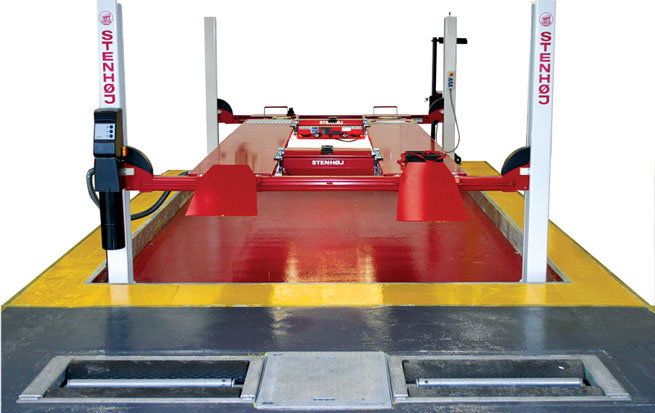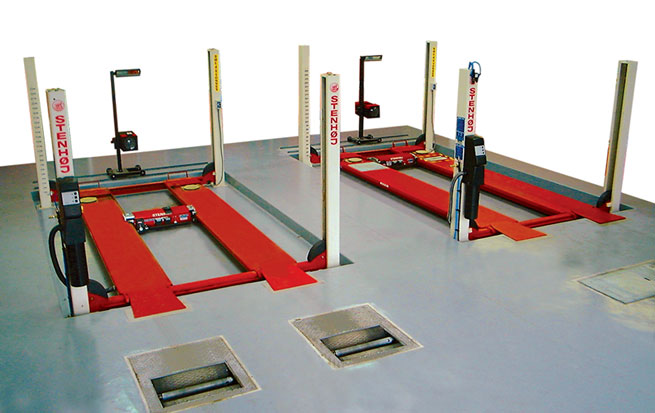 MOT Bay Specialists
Hickleys are the leading suppliers of MOT bays in the South West. We believe we offer the most comprehensive range of MOT bay configurations including ATL, OPTL, standard and Pit for all class I to VII.
When you purchase an MOT package you don't just buy the equipment; you buy into a team of specialists that will ensure the planning, product selection, VOSA application, installation and commissioning goes smoothly, to the agreed price and agreed timescale.
Our Service
Our MOT specialists will visit your site to :
Carry out a site survey and discuss your requirements
Offer a detailed CAD drawing of the equipment layout
Offer a detailed quotation on the equipment selected
Assist with the completeion of the VOSA application
Liase with the builders and electrician on the bay preparation
Install the equipment with our own GEA accredited engineers
Carry out necessary tests, calibration and certification
Ensure your VOSA application approval is achieved
OPTL (One Person Test Lane)
An existing MOT bay can upgrade to a single person testing scheme by achieving OPTL. This includes a shaker plate, latest headlight aligner, mirrors and pedal depressor.
ATL (Automatic Test lane)
The automatic test lane was introduced in 2006 and includes a computerised brake tester with weigh scales, along with with the OPTL equipment above.
We can offer many configurations including 4 post lift, scissor lift and pit layout.
Downloads
Download our MOT Product Guide Brochure
Download our Bosch MOT Brochure
MOT Related Items
Please see the following pages for MOT related equipment:
VOSA Approved 13 Pin Towing Socket Tester
Testimonials
Firstly, I would like to convey my thanks to you and your garage team for giving me and M. J. Auto & Commercial such a good service in supplying and installation of our MOT Test Bay etc. at our new site at Station Road. But most of all I would like to say a very big thank you to Lynn, who worked tirelessly to meet all our needs. Her concerns and dedication to her job has been absolutely outstanding. People are always ready to complain, but as you and I know they are backward in coming forward with appreciation. As I have already told several businesses in the trade, the outstanding service I have received from Hickleys in this project. We have not finished our expansion project yet and hope we can maintain such a good working relationship in the future.
Mervyn L Johns Director - M J AUTO & COMMERCIAL LTD
I contacted Hickleys to supply and install the equipment for my new pit Class 4 MOT Bay. I was impressed with their professional approach to the transaction especially with their representative Graham, who organised VOSA application, builder's plans and site visits. Tris their engineer installed the equipment, gave training and the backup service is excellent. I have no reservations in recommending Hickleys.
Francis, Nicks Autos.
Call us now on 01823 328530 for more details