MOT Accessories
MOT Accessories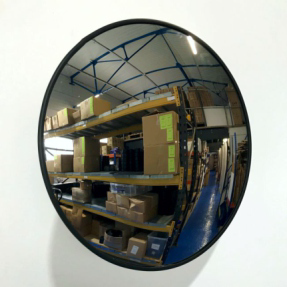 Low Distortion Convex Viewing Mirror 450mm
LOW DISTORTION 450mm convex acrylic mirror, manufactured from lightweight, shatterproof acrylic they are easily wall mounted with the knuckle fitting for precise and secure positioning.
Suitable for interior or exterior use, these internal Convex Workshop Mirrors are ideal for checking vehicle lamp operation without the need for an assistant. They are also a great aid in improving workshop safety giving superb all round vision of potential hazards.
Ideal for one-person MOT Testing
Size: 450mm diameter.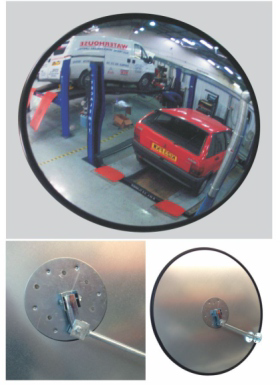 High Quality Low Distortion Convex Mirror
LOW DISTORTION High Quality 600mm convex acrylic mirror, mounted onto a galvanized steel back plate.
This mirror is produced with a shallower dome than most convex mirrors to improve the quality and definition of the reflected image.
Suitable for interior or exterior use.
Brake Pedal Depressor
This Brake pedal depressor as required for ATLs (one person testing) is approved for use by DVSA.
The sturdy 80cm heavy gauge alloy construction has a rippled rubber handle grip and rubber foot.
Incorporating an alloy plate (190 x 28 x 6mm) and is supplied with full instructions and diagrams.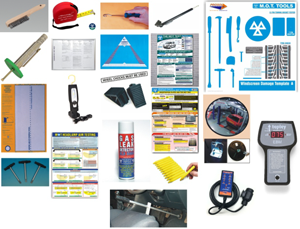 MOT Comprehensive Ancillary Pack with Tool Board
MOT Bay – Core Products & Small Tools Ancillary Pack [ACP2000]
MOT Tool Shadow Panel Board – LARGE ProStore [MTP1166]
TAPLEY – Electronic Decelerometer – MTS Connectable [TED5020C]
13-PIN TOWING Socket Tester – DVSA Approved [TST1813]
Low Distortion Convex Viewing Mirror – 450mm dia. x 2 [LDM4545]
Brake Pedal Depressor/Applicator Device [BPA4206]
Brain Bee DC-7500 UK Decelerometer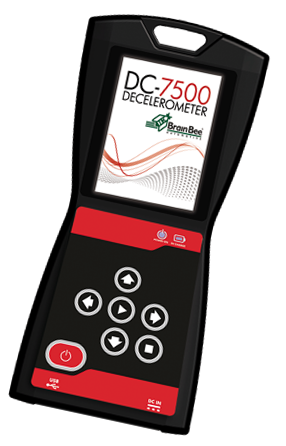 The new DC-7500 decelerometer from Brain Bee takes portable brake testing to new levels of technology and accuracy.
For full details, please see the Brain Bee Decelerometer page.