Locksmith Through The Door - Lighting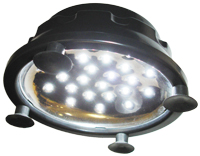 Access Smart Lamp
The best lock-out light ever made. This amazing car opening light has the most needed features when trying to open a car in a near dark or dark condition. The 24 LED bulbs, enhanced by the mirrored surface, creates a brightness that actually hurts if looked at it directly.
Constructed with heavy duty long impact resistant lasting plastic compound, this light is bound to last for a long time. Contrary to another light in the market with a single suction cup, the Access Smart Light comes with four exchangeable cups. If a cup becomes unusable just replace it with a new one. Works with plain AA battery, regular or rechargeable, to make battery replacement a breeze.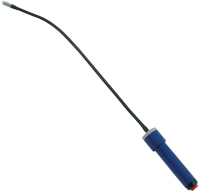 LED Probe Light
The PL4 L.E.D. Probe Light is like no other. This light boasts a bulb with an 11 year life expectancy, super flexible iron clad shaft that is so flexible you can tie it in a knot, yet so strong its virtually unbreakable. The new indestructible switch is guaranteed for a million cycles.
This is the last probe light you'll ever need. Our probe light is a great addition to any set, whether it is a full set or jack set, this light can make your job a lot easier. It uses L.E.D. technology so it casts a bright light that does not get hot like traditional probe lights. Since an LED is not a light bulb, it never needs replacing, another huge advantage over conventional probe lights.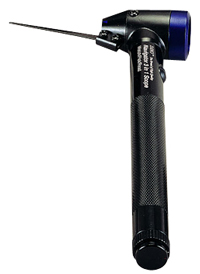 Dino navigator 3 in 1 Scope
This new Navigator Scope is a 3 in 1 tool - Look, Pick and Read. It is specially designed for Auto lock openings, but can be used on all wafer locks.
Contents include:
1 Scope handle
6 hard depressors (3 different sizes)
4mm long tube speculum
Batteries
Spare screws
Carry case
Made from aluminium alloy with quality carbon steel depressors.