The Tech500 TPMS Tool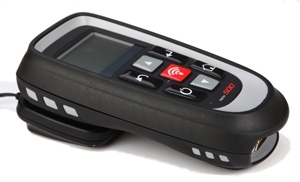 The Tech500 TPMS Tool
The most advanced, All-In-One TPMS Service Tool. The ONLY TPMS Scan Tool with Wi-Fi, Bluetooth, Inductive Charging AND Passive / Keyless Ignition Testing.
The TECH500 communicates with TPMS Desktop to download the audit data where it can be stored or transferred to other applications. Separate applications cover work in mobile vans, tyre workshops and tyre hotelling.
Kit contains: Tool, rugged OBD cable, Bluetooth dongle, user manual, universal charger, tool case.
Functions of Tech500
More intuitive operation - ANYONE in your shop can operate this tool
TPMS testing & sensor programming in one tool
Extensive OBD coverage, including Asian, GM, Ford & French manufacturers
Wifi software updates enables repair of latest vehicles
Diagnostic trouble codes - Diagnose ECU & receiver faults, low sensor batteries
More TPMS information on the tool - vehicle relearns, sensor/vehicle information
Wireless charging means the tool is always charged & no cables
Works with TPMS desktop - data management, TPMS info & software updates.
Technical Specification
Test before you Touch' diagnostics
Advanced TPMS Scan Tool Technology
Comprehensive vehicle relearn coverage
Works with all OE TPMS sensors inc MY2017
Programs all major Aftermarket Replacement Sensors
Wi-Fi and Bluetooth communications
Passive/keyless entry testing
PC software for managing audit data and software updates
Low power design for lengthy periods between charges