Beissbarth Digital Headlight Aligners
Digital Headlight Testers
Intelligent, fast and precise:
New vehicle lighting technologies are entering the market at a much higher rate than in previous years. Xenon and LED headlights have already been established in the mass segment of medium sized vehicles, but headlight testers have still not found their way into the workshops. Clearly, when these types of headlights are assessed or set incorrectly this can create a high hazard potential on the road!
Digital devices take over the valuation and guide the user through the process. The camera technology enables an error-free valuation of the headlights with a strong blue fringe (e.g. xenon and LED).
In addition to that, it is possible to update the software for future headlight systems.
MLD815 - Digital headlight measurement and adjustment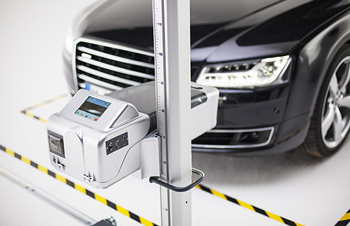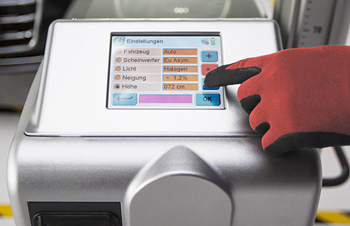 Camera technology:
The Beissbarth MLD 815 is an intelligent CMOS camera headlight adjustment device for inspection of all common headlight systems. It has an automatic program guide for the inspection and adjustment of different headlight systems. The design is ruggedly constructed for use in the workshop and enables ergonomic operation. The MLD 815 is very fast due to the easy design and optimized image processing. It is highly accurate through high-quality optics and laser technology.
Suitable for all headlight systems and light sources
Cross and alignment laser
CMOS camera for real-time image processing
Touch display
Integrated printer
MLD815 - Ford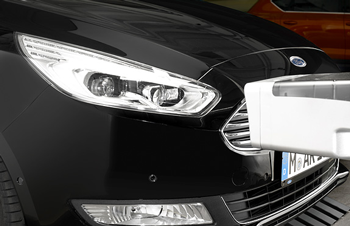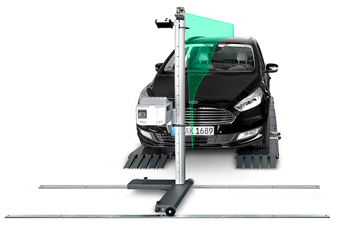 Headlight tester for Ford workshops
Digital system for Ford workshops
Analogue system for all types of headlights and light sources – including LED
Exclusively for Ford: Software feature for glare-free high beam (ILS/GFHB)
Aligned with the vehicle centre line via laser module
Alignment towards rear target post with cross laser
Rail system for the new general-inspection directive
TÜV-certified by type examination
TÜV certificate No. TPN100101161
Download the MLD815 Ford Brochure
Call us now on 01823 328530 for more details