Lampcheck Headlight Aligners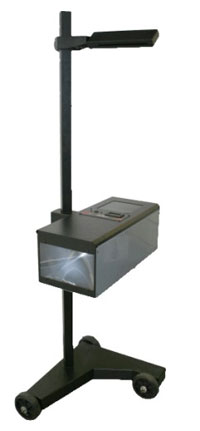 Lampcheck Mobile
The Lampcheck Mobile compliments the Lampcheck range of MOT approved headlamp testers. This mobile version has many of the outstanding features of the rail mounted versions but enables the mobile unit to be used anywhere in the garage or workshop.
This unit is ideal for verifying and adjusting any kind of headlamps (high, low and auxillary lights, including Xenon and LED). The Lampcheck Mobile is suitable for both car and truck applications.
A perfect tool for all types of garages, bodyshops, fleet workshops, pre MOT checking and verifying beam settings after any type of repair or installation work.
Features
Strong design with stable wheel configuration
Large rubber wheels for easy movement
Wide measuring screen
Clear measuring screen for easy adjustment
Steel wire alignment visor for accurate alignment
Digital Luxmeter to measure maximum intensity
Height adjustment with accurate clapmp system
Operating heights: min 250mm to max 1200mm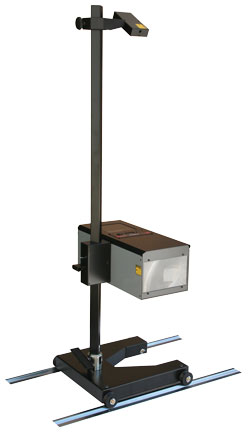 Lampcheck MOT Approved Headlight Aligners
The Lampcheck range of headlight aligners combine top quality manufacturing with leading technical features to give you the very best in headlamp alignment. The Lampcheck range meets all VOSA specification for the latest requirements in MOT class 1 to V11, ATL and commercial vehicle test lanes. They are the perfect choice to both confirm and adjust all types of headlamps including high and low beam, driving and fog lights including headlights with Xenon and LED.
Many low value headlight aligners only have 3 wheels causing them to be unstable when measuring and susceptible to toppling over. All the Lampcheck range have a strong stable base with 4 wheels.
Lampcheck I
The Lampcheck I offers traditional mirror alignment and outstanding value for money.
Features
VOSA approved Class I to VII
Mirror alignment
Wide measuring window
Stable 4 wheel carriage
Measuring height - Min 250mm - Max 1400mm
Focal length - Min 300mm - Max 500mm
Download the Lampcheck I Vosa Approved Certificate
Lampcheck II & III
The Lampcheck II & III offer leading edge specifications with dual laser alignment for speed and accuracy. The Lampcheck II & III benefit from dual laser technology.
These advanced beamsetters have a laser in the centre of the screen which highlights the centre of the headlight and enables reliable height positioning of the screen to the headlight. The second high quality Laser is positioned at the top of the mast to achieve accurate longitudinal aim.
Features
Lampcheck II VOSA approved Class I to VII
Lampcheck III VOSA approved HGV
Centre screen laser
Longitudinal laser on mast
Wide measuring window
Lux meter built in
Stable 4 wheel carriage
Lampcheck II Measuring height - Min 250mm - Max 1400mm
Lampcheck III Measuring height - Min 250mm - Max 1550mm
Focal length - Min 300mm - Max 500mm
Lampcheck II
Download the Lampcheck II Vosa Approved Certificate
Lampcheck III
Download the Lampcheck III Vosa Approved Certificate
Lampcheck Features Close Up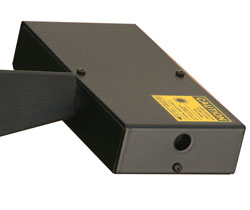 Dual Laser Accuracy (Lampcheck II & III)
The twin lasers offer exceptional accuracy and rapid adjustment when setting up the vehicle/lens alignment. The centre laser enables reliable height positioning & the mast laser offers accurate longitudinal positioning.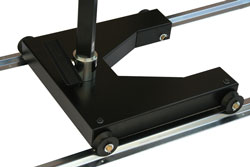 4 Wheel Stable Base
Very strong & substantial base with 4 wheel arrangement leads to accurate measuring & excellent stability. Foot operated clamp for precise locking of mast.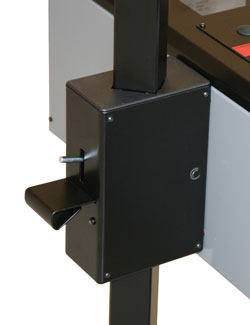 Height Adjustment
Precise adjustment enables the head to be easily adjusted in any position with a strong and accurate clamp system.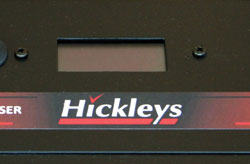 Digital Luxmeter (Lampcheck II & III)
The Lux meter gives an accurate reading of maximum light intensity and is ideal as a diagnostic tool to measure differences between vehicles & individual lights. Not required as a VOSA requirement but a very useful addition.
Downloads
Download the Lampcheck Sales Leaflet
Download the Lampcheck Distributor Leaflet
Download the Lampcheck Schematic Spec Line Drawing
Call us now on 01823 328530 for more details