ADC222 Force Ignition Tool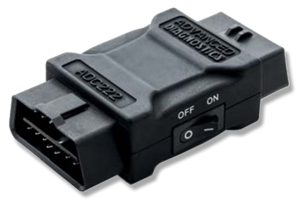 ADC222 Force Ignition Tool
The Force Ignition Tool from Advanced Diagnostics provides auto locksmiths the ability to force the ignition on various makes and models that include Audi®, Volkswagen®, Seat® and Škoda® vehicles via the OBD socket when a key is unavailable.
What does the Force Ignition Tool do?
The Force Ignition Tool is a versatile plug and play tool. Simply plug it into the vehicle's OBD port and then plug your ADC250 master cable and Pro tester into the ADC222. When you press ON, the ADC222 automatically supplies an ignition feed via the OBD socket without the need for a key.
The locksmith can read the pincode with the MVPPro or AD100Pro prior to cutting a key.
Technical Specification
16 pin OBD connector
ADC250 connector
No external power source required
Compatible with MVP Pro and AD100 Pro key programmers
Connects to vehicle via OBD Socket
Ignition on allows for pincode reading (selected vehicles)
User-friendly and easy to use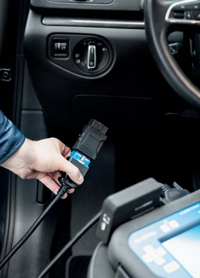 Vehicle Applications
Audi A1 2011 - 2014
Audi A3 2003 - 2012
Mini One 2001 - 2006
Mini One 2007 - 2013
Renault Kangoo 2 2008 - 2011
Seat Alhambra 2001 - 2015
Seat Ibiza 2002 - 2013
Seat Leon 2008 - 2012
Seat Mii 2012 - 2014
Skoda Citigo 2012 - 2014
Skoda Fabia 2007 - 2012
Skoda Superb 2009 - 2012
VW Beetle 2006 - 2014
VW Caddy 2004 - 2014
VW Eos 2006 - 2011
VW Golf 5 2006 - 2014
VW Jetta 2010 - 2014
VW Passat CC 2009 - 2012
VW Polo 2004 - 2014
VW Tiguan 2008 - 2012
VW Touareg 2003 - 2008
VW Touran 2004 - 2013
VW Transporter 2008 - 2014
VW Up 2012 - 2014