TDB011 Force Ignition Cable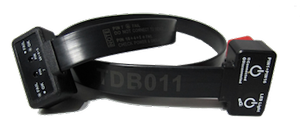 TDB011 Force Ignition Cable
The TDB011 VW, Audi, Seat and Skoda has the ability to force the ignition on without an ignition key, the TDB011 also tests the OBD socket wiring for power and faults and has a convenient LED to help with socket location when light is low or at night.
Plug the TDB011 into the OBD, check the lights on the device to ensure the wiring is all correct and the OBD port has power and ground connections.
Once the wiring has been checked, the TDB011 makes it possible to force the ignition on (Terminal 15) on VW, Audi, Seat and Skoda vehicles from the OBD diagnostic port.
This will allow you to wake up the control unit on the vehicle and establish communication without a key.
It is fitted with an OBD male port at one end and a female port at the other, and enables you to continue to use the diagnostics without having to
unplug the unit.
Technical Specification
Length : 100 cm
Internal battery : Rechargeable
Connections : Male and Female OBDII
Switch : Touch sensitive ignition operation
Switch : Touch sensitive LED torch
Vehicle Applications
VW Touran 1T
VW Golf 1K
VW GOLF 5M
VW EOS 1F
VW PASSAT 3B
VW TOUAREG 7L
VW PASSAT 3C
VW TIGUAN 5N
VW POLO 9N
VW JETTA 1K
VW CADDY 2K
VW LT35 2D
VW TRANSPORTER 7H
VW SCIRROCO 13
VW BEETLE 1Y
VW SHARAN 7M
VW FOX 5Z
VW POLO 6R
AUDI A3 8P
Audi A4 8E
Audi A6 4F
Audi Q5 8R
AUDI Q7 4L
AUDI TT 8J
AUDI A8 8K
Bentley 3W
Porsche 9P
Skoda Fabis 6Y
Skoda Octavia 1Z
Skoda Roomster 5J
Seat Ibiza 6L
Seat Alhambra 7N
Seat Altea 5P
Seat Leon 1P
Downloads