Key Programming Demonstrations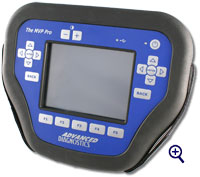 Unlocking the Key to Success
Hickleys, the vehicle key programming specialist, are explaining the opportunities in key programming at presentations being held around the country throughout the year.
The ability to copy or program vehicle keys and remotes adds additional business to service and diagnostic garages, car sales and main dealers, plus key cutters and auto locksmiths.
The evening presentations will explain the equipment required, the technical backup available and the methods used, offering a new service to your existing or potential customers. Using the MVPPro or Zed-FULL key programming and cloning diagnostic testers, payback scenarios of as little as 7 months (or 30 key programs) can easily be achieved. Purchases using lease terms can introduce you to immediate profits as the equipment is paid for from the profit earned.
The presentations include live demonstrations on key programming on a variety of vehicles, the low cost tools available, the huge range of keys and remotes available on a next day service and the full range of backup services included in the purchase price.
FlashMap
Following shortly after the afternoon Key Programming demonstrations, we will be demonstrating a fantastic way to increase your business with FlashMap, the easy to use ECU Remapping tool. These FlashMap presentations will take place in the evenings at the same locations as below. Click here for more information on FlashMap Presentations.
Presentations
The presentations will be held at the following locations:
No shows booked at the moment. Please call back soon.
How Can I Attend?
To attend these presentations it is essential that you reserve your place as soon as possible as numbers are strictly limited.
To apply, please fill in the form below, or call Nicky Summers on 01823 328604.