Cascos 125 Single Post Lift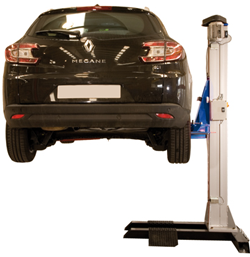 Cascos 125 Single Post Lift
The Single Post 'Monolift' is perfect for those with limited space, and has become the most popular choice of single post lift for good reason. The Model 125 has a 2800Kg lifting capacity.
Includes pad extensions (4 x 100mm, 4 x 150mm)
Features
This model has been manufactured for over 30 years and is based on the quality and advantages of our 2 post lift range. Needing a small mount of space for installation, it is ideal for small garages or for corners where it is not possible to install a 2 post lift. Ideal for all kinds of mechanical, bodyshop and servicing work.
Single post lifts are available in 3ph and 1ph.
Dimensions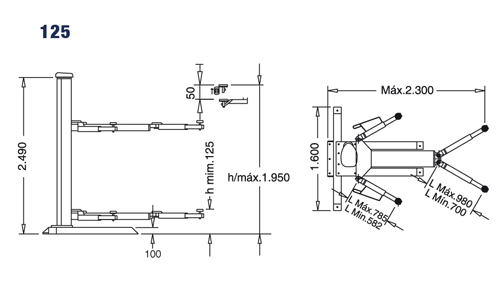 Call us now on 01823 328530 for more details