Air Conditioning Machine 5 Year Warranty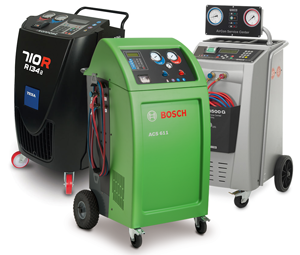 Air Conditioning Machine 5 Year Warranty
Extend the warranty of your new Air Conditioning station by purchasing Hickleys extended warranty and maintenance package.
To enjoy the benefit of an extended warranty, it is essential that the air conditioning machine must be regularly serviced and calibrated. Service and calibration will ensure correct performance and validate the extended warranty to five years from the date of delivery.
Our engineers will visit every 12 months and carry out a manufacturers approved service and calibration, replacing the necessary oils and filters.
Approved Oil & UV Dye must be used.
Service and calibration normally occurs annually. However, in some cases where a machine is in constant use, this may be required sooner. Each model of aircon machine will automatically confirm to the operator when an earlier service is required. At this point Hickleys should be notified immediately to arrange the appropriate service.
What's Included with the Service & Calibration?
Service and calibration in accordance with the manufacturers requirements. Costs outlined include travel to site, service labour, service parts, filters, oils and scale calibration.
What's Excluded from the Warranty?
Consumable parts
Paper roll
Gas
Dyes
PAG oils.
Failed Components
Through improper use, damage, accident, negligence, abnormal working conditions or the use of poor quality oil and dye products.
Wearing Components
High and low pressure service hoses, couplings and wheels are not covered by the extended warranty. These items must be replaced or repaired to ensure the correct and safe operation of the machine by Hickleys and will be chargeable.