Dama HDMB68 Wheel Balancer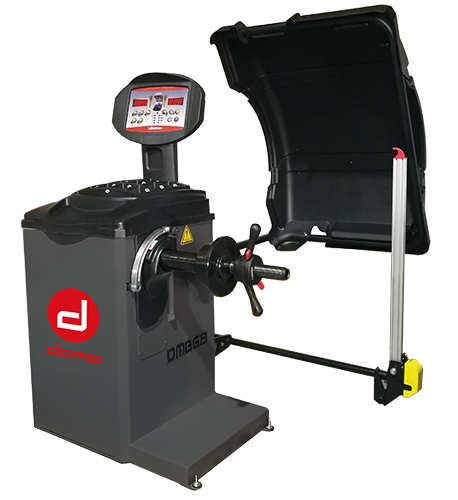 Dama HDMB68 Wheel Balancer
A high quality automatic wheel balancer with auto measurement, brake pedal and an excellent range of aluminium wheel programs. With balancing times as little as 7 seconds this is an excellent balancer for busy tyre bay.
Includes automatic width measurement and unbalance point positioning for hidden stick on weights.
Price includes delivery and installation.
Package Deals
The HDMB68 Wheel Balancer is available to purchase as a package deal with an Automatic Tyre Changer. The available packages are as follows :
Complete with HDM185TID2+AA320D Tyre Changer
Complete with HDM189HPD/S Tyre Changer
Features
Italian engineered wheel balancer software
Automatic measurement with input of distance and diameter
5 x Aluminium modes and 2 x Aluminium smart modes with hidden weight function
Brake pedal for accurate positioning
Clear and easily read LED display
USB port for easy updates of software
Self-calibration system
Power save mode with sleep function if not used after 5 minutes
Automatic width measurement
Automatic position brake function
Automatic imbalance points search
Technical Specification
| | |
| --- | --- |
| Max Wheel | 111.8cm |
| Rim Diameter | 1" - 28" |
| Wheel Tyre Width | 1.5" - 20" |
| Max Wheel Weight | 70Kg |
| Power Supply | 230v/1Ph 50Hz 0.90Kw |
| Turning Speed | 140 RPM |
| Balancing Precision | +-1g |
| Warranty | 14 months |
Drawings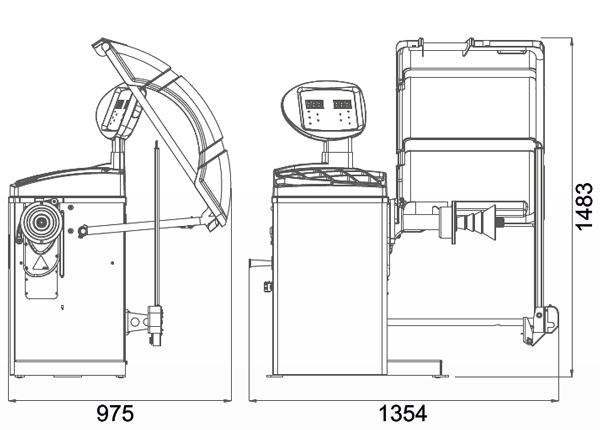 Downloads
Call us now on 01823 328530 for more details