Falcon LC4WLA - 4 Wheel Laser Aligner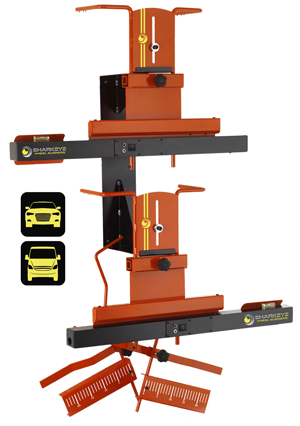 Falcon LC4WLA - 4 Wheel Laser Aligner
The Falcon LC4WLA is our entry level 4 wheel laser aligner.
The Falcon is the perfect alternative if you want all the professional benefits of 4 wheel alignment but are limited for space and Budget conscience. However, with minimal moving parts, no wires, pin sharp laser images & rechargeable batteries the Falcon all adds up to one seriously versatile Wheel Aligner.
Actually, it has no equal or rival in build quality, design & global pricing. But best of all, it'll make you money. Shed loads to be honest. Basically whatever you spent on it, it'll repay you that week in week out, year on year, decade on decade.
Like all our Aligners, it's quick, it's simple to use, it's well priced and it's built to last.
Comes with:
2 x Laser Wheel Alignment Gauges
1 x Vertical Wall Mounted Hanger
2 x Rear Flags
1 x Integrated Charger
10 Year Limited Warranty
Instruction manual
Set-up video
Call us now on 01823 328530 for more details