Whippet CO2WLA Wheel Alignment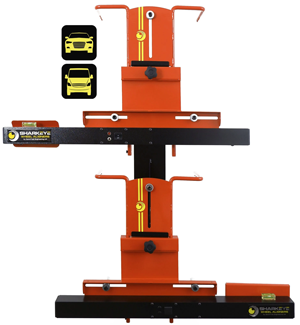 Whippet CO2WLA 2 Wheel Optical/Laser Alignment Gauge
A British hand-made Wheel Aligner that's cheaper than its mass produced Chinese competitors. The Whippet is our entry level unit. It's well priced and seriously well made.
It's a simple to use 2 wheel, single axle wheel alignment gauge. Whippet has one laser and a reflective mirror that makes measuring the steer axle a quick breeze.
It does what it does, and it does it efficiently. One axle at a time. 12 inch to 24 inch rims. It doesn't break. It doesn't scratch alloys, and like all QuickTrak products it won't break the bank.
But, best of all, it's made in Yorkshire and built to Last.
Comes with:
2 x Wheel Alignment Gauges
10 Year Limited Warranty
Vertical wall mounted hanger for easy storage
Instructions and user manual for step-by-step guide
Integrated Charger
Instruction manual
Set-up video
Call us now on 01823 328530 for more details