An-San Carisma SM Key Cutting Machine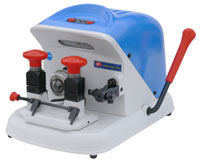 An-San Carisma SM Cylinder Key Cutting Machine
The Carisma SM is our fastest selling manual feed key cutting machine for all styles of cylinder keys. It boasts a high quality and robust design offering excellent accuracy and long term performance. The ergonomic design and broad base gives the machine a stable operation and accurate results.
The most striking feature of this series of machines is the vice system that works horizontally, thanks to this system the operation has dramatically reduced flex which means the new key mirrors the existing exactly.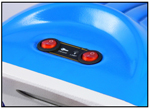 Control Buttons
The control buttons are built into the top of the body and operate with quality touch sensitive switches that are protected from contamination.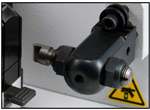 Original Key Follower
The strong structure of the key follower ensures the quality of cut on the copy key. The follower includes an easy and accurate calibration adjuster.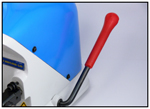 Manual Control
The manual feed handle enables you to control the horizontal movement whilst spring tension directs the blade into the cutter, the combination of manual control with auto feed leads to excellent results and rapid cutting times.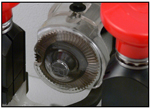 3D Cutter
The 3D design technology of the cutter offers a long life and zero risk of chipping.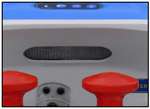 LED Lighting
An LED illumination strip built into the roof of the body and directed at the cutter / jaw area of both mortise and cylinder positions offers excellent visibility of the work in all ambient light conditions.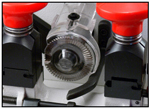 Safety and Approvals
The Carisma is CE approved and equipped with a safety shield over the cutting blade which protects the operator and deflects displaced metal.
Technical Spec
Height 300mm
Width 320mm
Depth 450mm
Weight 22kg
Power 220v 50Hz 180W
RPM 1400
Cutter 50x5x10mm 3D
Key styles. Cylinder. (Edge) Cruciform