Miracle A9S Pro Key Cutting Machine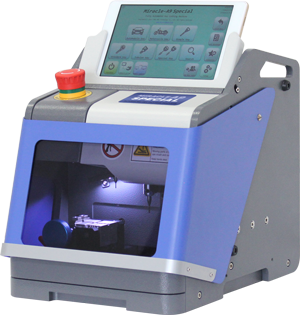 Miracle A9S Pro Key Cutting Machine
The MIRACLE A9S Pro is an all-in-one key cutting, originating and duplicating machine. It can be used as a standalone machine thanks to it's 8" touchscreen display or can be connected to a computer as well.
This machine is perfect for key duplicating as well as creating keys from bitting. This machine can cut all types of keys including automotive, high security, tibbe, dimple, tubular & single sided domestic house keys*.
This machine has a very small footprint and includes a shield that keeps most of the shavings inside the machine.
The New A9 S also includes the Single Sided Key Jaw for Free.
*Dimple key clamp, Tubular key clamp and Tibbe key clamp are optional accessories that can be purchased separately.
Main Features
8" Touch screen eases operating the device.
Embedded Bluetooth allows wireless operation with the exclusive tablet.
Touch screen with faster CPU enables quick response.
Using Ball-screw and LM guide applied to Z-axis provides more accurate and powerful cutting force.
Provided manually operating function allows producing remote control keys possible.
Supports key data upgrade via Wi-Fi wireless network.
Noise reduction with low-vibration design.
Using both decoder and cutter simultaneously makes key measurement and duplication faster without replacing tools.
Supports powerful and stable key production with 27W, 24DC motor.
Key production log and customer management function are added.
Equipped tool tray stores tools easily.
LED lights support night work.
8" Touch Screen
8" tablet makes operating the device easier and upgraded CPU enables use of the program faster.

Ball Screw and LM-Guide Equipped
Supports more accurate and powerful cutting force by equipping ball screw and LM-guide.

Wireless Upgrade via Wi-Fi
Easy to upgrade data using Wi-Fi wireless network.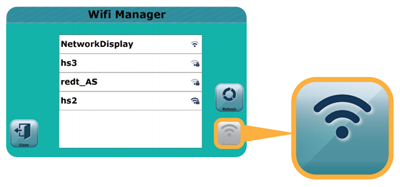 Manual Operation
Provides manual operation to mill key for special purpose.

Bluetooth Operation System with Detachable Tablet
It is possible to separate the machine and exclusive tablet and Bluetooth allows wireless key manufacturing system.

Replaceable Clamp
Replaceable clamps to support various key production.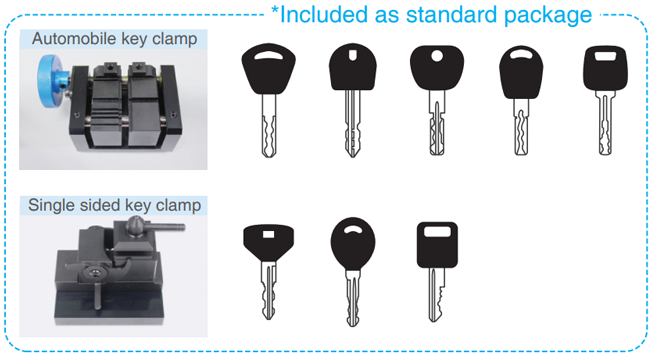 Decoder and Cutter
Easy-to-use "key measurement and duplication" by using both decoder and cutter simultaneously.
Automatic Key Measurement
Automatically measures the thickness, position of tip and center of a key. (Automatically corrects error in measurements)

Dual Spindle Belt
Guarantees stable spin performance with dual spindle belts.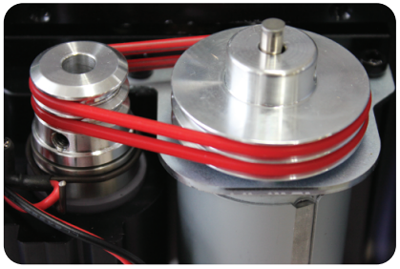 Adjustable Touch Screen Tilt Angle
Adjustable touch screen tilt angle to adapt user's various working environment such as light reflection and touch angle.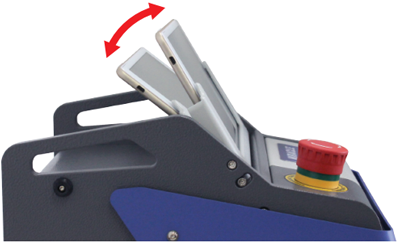 LED Lights
The bright LED lights support night work and other poor lighting environments.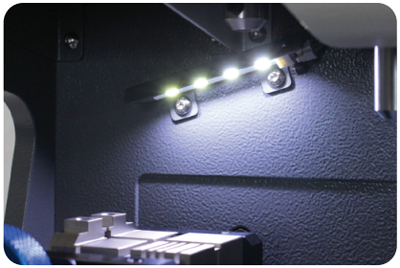 Optional Household Jaws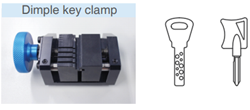 Dimple Jaw
Add-on jaw designed for dimple keyway applications.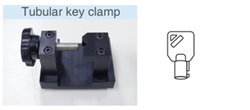 Tubular Jaw
Add-on jaw designed for tubular key applications.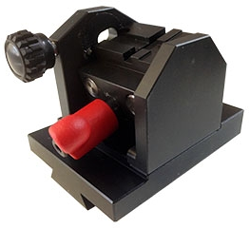 Magnum Jaw
Jaw turns 14 degrees left and right for Dimple cutting. This adjustable clamping system permits the 14 degree tilt needed for the cutting of Yale Superior.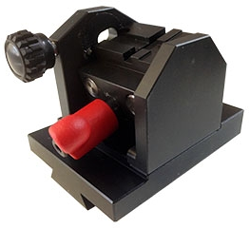 Magnum Kit
Jaw turns 14 Degrees Left and Right for Dimple cuts. This adjustable clamping system permits the 14 degree tilt needed for the cutting of Yale Superior.
Includes Adaptor, 1.5mm cutter, Dimple cutter and Dimple decoder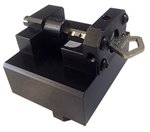 Abloy Single Sided Jaw
Abloy clamp for Miracle A9.
Optional Jaws for Auto Applications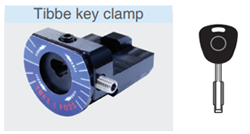 Tibbe Key Clamp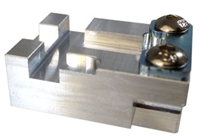 HU66
VAG All Models using HU66 Blade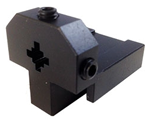 SX9
For use with the Peugeot, Citroen cars using SX9 cruciform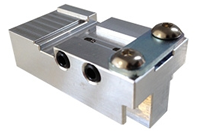 VA2 Renault
Miracle Renault Smart key adapter. For use with the Renault smart key cards.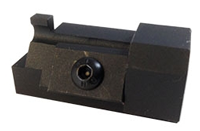 FO19
For the Silca FO19 key as used on the Ford, LDV and London Taxis.
Replacement Cutters and Decoders

T60-E20-P
6mm x 2mm Cutter

T60-E15
6mm x 1.5mm Cutter.
For the edge cut keys that need a narrower cutter. (example GT10, Iveco etc). Also for the Miracle Select.

T60-E10-P
6mm x 1mm Cutter

T60-P10
1mm Decoder Tip.

T60-DC06-45
0.6mm Dimple cutter.

T60-DC10-45
1mm Dimple cutter.

T60-DC12-45
1.2mm Dimple cutter.

T60-E17P
1.7mm Magnum Cutter

T60-MC00-45
Engraving Cutter

T60-P10D
Dimple Decoder.
Replacement Jaws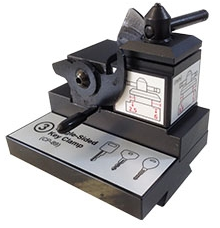 Domestic Key Clamp
Included in A9S package.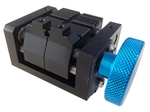 Auto Jaw
Included in A9S Auto package.