G-scan Tab Tablet PC Based Diagnostics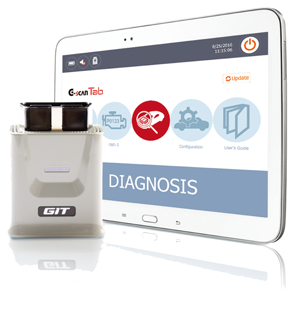 Special Offer
Normal Price £895.00
£395.00 + VAT
G-scan Tab - An affordable Tablet PC based diagnostic solution.
Hickleys are pleased to announce that they have been awarded the exclusive distribution for the U.K. of the latest G-scan diagnostic equipment.
The G-scan Tab is the latest in a series of high quality diagnostic tools including the G-scan and the G-scan 2. The G-scan Tab builds on the high quality features and applications of the previous products and takes the G-scan Tab to new heights with new features and all at a lower hardware cost.
The G-scan products have led the market in Asian vehicle diagnostics for many years offering OEM software for Kia and Hyundai, as well as outstanding depth and breadth of software in all other manufacturers.
Nowadays the G-scan Tab can be truly considered as an "all makes" diagnostic tool with the rapid growth of European software coverage whilst retaining their market leading position in Asian vehicles. This is further complimented with the impressive coverage of American vehicle manufacturers.
The G-scan Tab offers exceptionally strong and reliable bluetooth connectivity and can connect to a windows based tablet, laptop or computer. The fast and  intuitive software give in-depth capabilities on a huge range of vehicle makes and models, which is updated and expanded 3 times per year.
The G-scan Tab comes complete with one years software which includes 3 substantial updates. Once the subscription period has finished the G-scan Tab will carry on working with all same functionalities. Further purchases of of an annual software package will include 3 further updates, furthermore there and no penalties for catching up on missed software updates.
System Requirements
Click here to see the minimum spec of the tablet or PC to work with G-scan Tab.
Features
Cost Efficient
No need to pay for standalone scan tool's complete hardware. Save the cost by selecting an affordable windows based tablet from the shop or by utilising the laptop that you already own.
Versatility
Runs on a Windows based tablet, or any standard Windows device, including laptop and desktop PCs.
Coverage
G-scan Tab shares the database with G-scan and G-scan2, and provides coverage of the same functionality and reliability.
* 12 months software updates included. Full functionality after subscription with no time out or catch up.
* Coverage does not extend to the OBD1 generation vehicles.
* No 24V commercial vehicle supported
* No J2535 pass-through supported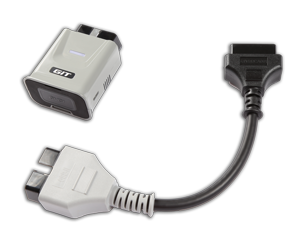 Wireless via Bluetooth
Wireless and reliable connection between the GVCI and the PC is made simple and easy via Bluetooth.
Factory Tool Based Hyundai and Kia S/W
Provides complete coverage for Hyundai and Kia cars based on Hyundai and Kia's GDS factory tools.
Touch Screen Based User Interface
Touch screen based user interface offers great experience of easy and intuitive operation of diagnostic device.
Warranty
12 months from date of purchase.
Diagnostics Features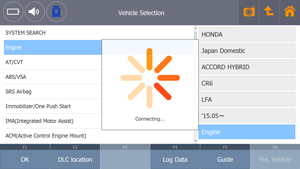 System and DTC Auto Search
"System Search" option automatically checks all vehicle systems and reports fault codes, and provides access to advanced diagnostic functions available for each detected system.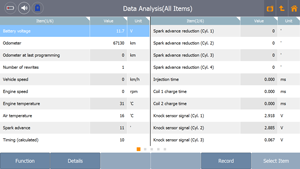 Live Data
As one of the basic diagnostic functions, G-scan Tab provides live data, enabling users to monitor the system control unit's input and output side.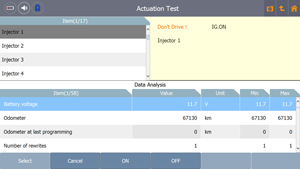 Actuation Test
Actuation test is another basic diagnostics function that G-scan provides. Users can check the control unit's operation by activating or deactivating the operation of an active component under control unit's command.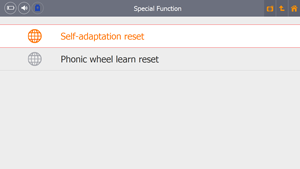 Special Function
In addition to the basic functions of DTC read/erase, Live Data, Actuation Test and ECU info, G-scan Tab provides various coding, learning and initialising functions.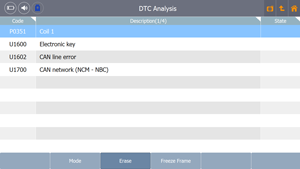 Diagnostic Trouble Code
DTC read and erase are the basic of basic functions for diagnostics. G-scan Tab provide 2-line DTC description that shows the long-text DTC descriptions in full; no more acronyms or erasing to fit in the limited space.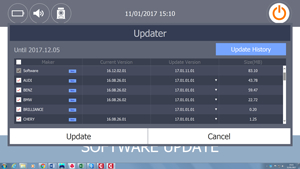 Smart Update
When the Windows Tablet or PC is connected to the internet, G-scan Tab connects to the GIT server through the internet, checks and downloads available updates and patches, and keeps the diagnostic database up to date.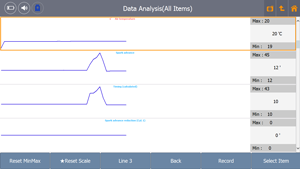 Data Graphing with Auto Scale
Alpha-numerical value of live data can be switched to fast and responsive graph mode by a simple click. It instantly self-adjusts max and min scale helping users more accurately observe and compare the parameters.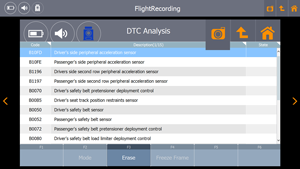 Data Log and Direct Feedback
In case of error or failure, users can log bi-directional data transmission between G-scan Tab and the vehicle. Log data can be sent to the engineers directly from G-scan Tab, which is responded within 24 hours on working days.
G-scan Tab Software Update
An annual software update which includes 3 updates throught the 12 months. New purchases include this software for one year, so this isn't required for new purchases.
Downloads
Download the G-scan Tab Brochure
Specification
| | |
| --- | --- |
| Memory | Flash memory 2MB / SRAM 256KB |
| Operating Voltage | 7-35V DC |
| Dimensions / Weight | 58 x 74 x 36 xx / 90g |
| Wireless Protocol | Bluetooth 2.1 + EDR (2.4Ghz) |
| Indicators | 2 LEDs (Front/Bottom) |
| CAN | CAN (High speed, Low Speed, Single Speed) |
| K-Line / L-Line | ISO-9141, ISO9141-CARB, KWP-2000 |
| Commercial Vehicle | SAE-J1708 / J1587, J1850 (VPWM,PWM) |
| Data / Control Line | Melco Pull-Down |
System Requirements
| | |
| --- | --- |
| Display | 1200 x 800 or higher |
| CPU | Intel Bay Trail-T Z3735F 64bit processor or later with greater performance |
| RAM | 2GB or more |
| Storage(C:) | 15GB or more free space |
| OS | Windows 7, Windows 10 (or later version) |
| Wireless Protocol | Bluetooth 2.0 or higher |