Dama HDM185D Automatic Tyre Changer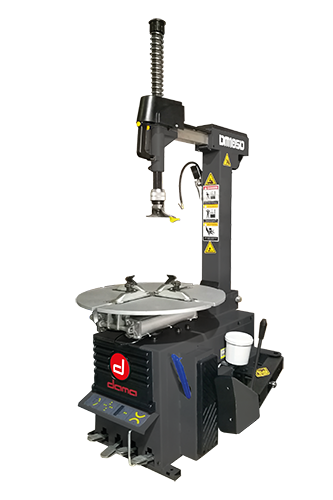 Dama HDM185D Automatic Tyre Changer
A good quality Automatic tyre changer designed for the busy tyre bay. With a tilt back column, quality d-mount head and rugged design this tyre changer will give years of good service.
This machine is capable of covering the majority of car and van wheels in the market having a tyre width of 3" to 12", and wheel size of 10" to 20" external and 12" - 23" internal. The machine comes with an air regulator, tyre inflator, tyre lever, soap bucket and plastic protectors for head and jaws.
Price includes delivery and installation.
Package Deals
The HDM185D Automatic Tyre Changer is available to purchase as a package deal with a wheel balancer. The available packages are as follows :
Complete with HDMB910 Wheel Balancer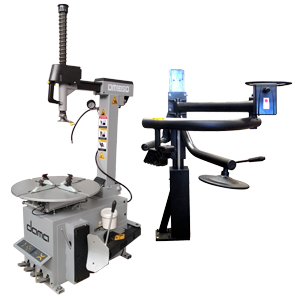 3rd Arm Assist
With the addition of the 3rd arm assist system, low profile, run flat and specialist tyres can be removed with ease. With the additional control lever, the assist arms guide the tyre to help removal and fitting.
Package Deals
The HDM185D Automatic Tyre Changer with 3rd Arm Assist is available to purchase as a package deal with a wheel balancer. The available packages are as follows :
Complete with HDMB910 Wheel Balancer
Complete with HDMB916 Wheel Balancer
Standard Equipment
Filter regulator air / oil
Gun inflation (with gauge)
Tyre lever
Soap bucket
Plastic protectors for demount head / jaws
Technical Specification
| | |
| --- | --- |
| Tyre width | 3"-12" |
| Wheels (from inside) | 12" - 23" |
| Wheels (from outside) | 10" - 20" |
| Current - Power Supply | 380V / 3ph or 220V / 1ph |
| Automatic folding column | Yes |
| Operating Pressure | 8-10 bar |
| Force rake | 2600Kg |
| Warranty | 24 months |
Drawings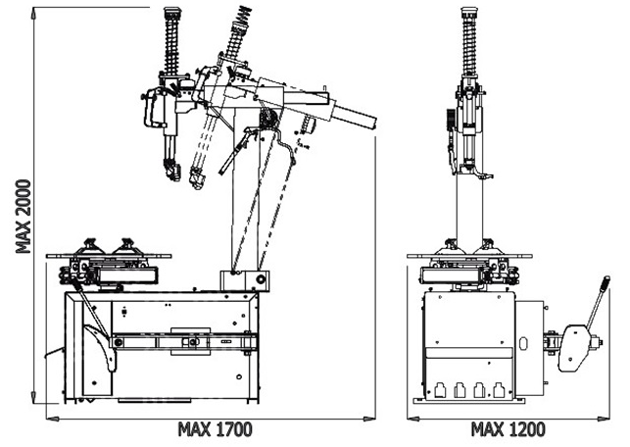 Downloads
Call us now on 01823 328530 for more details