Dama HDM186 Automatic Tyre Changer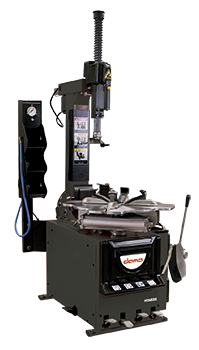 Dama HDM186 Automatic Tyre Changer
A fully automatic tyre changer offering a high specification at a hugely competitive price.
The changer comes complete with alloy protection system to ensure zero wheel damage and a large 26" turntable to cover the largest wheel sizes.
Price includes delivery and installation.
3rd Arm Assist
With the addition of the 3rd arm assist system, low profile, run flat and specialist tyres can be removed with ease. With the additional control lever, the assist arms guide the tyre to help removal and fitting.
Package Deals
The HDM186 Automatic Tyre Changer with 3rd Arm Assist is available to purchase as a package deal with a wheel balancer. The available packages are as follows :
Call us now on 01823 328530 for more details