Dama HDM189HPD/S Automatic Tyre Changer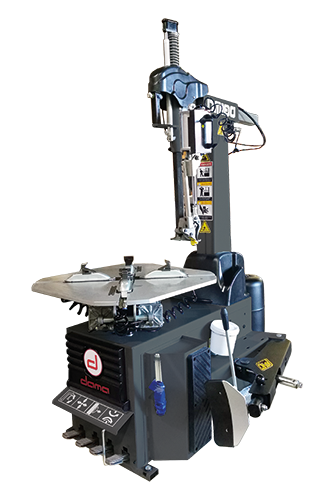 Dama HDM189HPD/S Automatic Tyre Changer
This is the top of the range Dama tyre changer that offers outstanding features to meet the needs of the busiest tyre bay but still at a very affordable price.
The strong and accurate build quality and tilt column action gives precise tyre changing capabilities to a huge range of wheels including motorcycle, low profile, run-flat and 4x4. The machine is equipped with a built in tubeless inflation system with on-board tank and rapid air injection jets as well as a leverless hook device that makes the tyre fitting seamless and automated.
The HDM189 offers a twin speed turntable, clamping from 11" to an impressive 26" (internal) 24" (external) and tyre widths from 3" to 15". The bead breaker has 2 positions and an impressive 3200kg force and comes complete with filter, regulator, tyre pressure gauge, tyre lever and soap bucket. This unit is delivered in 3 phase 400V.
Price includes delivery and installation.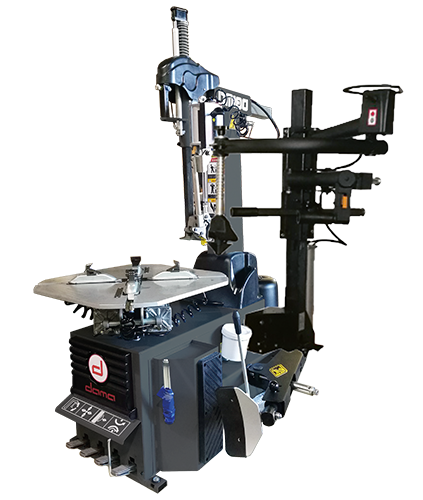 3rd Arm Assist
With the addition of the 3rd arm assist system, low profile, run flat and specialist tyres can be removed with ease. With the additional control lever, the assist arms guide the tyre to help removal and fitting.
Package Deals
The HDM189HPD/S Automatic Tyre Changer with 3rd Arm Assist is available to purchase as a package deal with a wheel balancer. The available packages are as follows :
Call us now on 01823 328530 for more details