Dama HDM589 Commercial Tyre Changer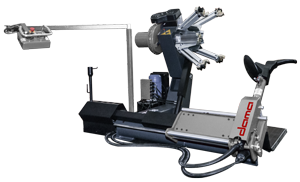 Dama HDM589 Commercial Tyre Changer
This fully automatic universal tyre changer has a huge capacity and is ideal for the largest truck, industrial, agricultural and earth moving vehicle. The wheel rim capacity covers 14" to 42" with a max rim width of 1050mm and tyre diameter of 2300mm.
An optional extension kit is available to take the maximum rim width to 52". The double rotating speed, powerful motor and hydraulic pump and strong bead breaking power makes this tyre changer capable of the most demanding tyre changing job. Available in 3 phase 400v only
Price includes delivery and installation.
Technical Specification
| | |
| --- | --- |
| Rim diameter | Dimensions: 14" to 42" |
| Maximum weight of wheel | 1600 kg |
| Maximum wheel width   | 1050 mm |
| Maximum wheel diameter | 2300 mm |
| Hydraulic Pump Power | 400V / 3ph / 50Hz / 2.2KW |
| Gearbox | 400V / 3ph / 50Hz / 2.2KW |
| Bead Breaking Power | 3300KG |
| Noise level | 70dB |
| Net weight | 760 kg |
| Warranty | 24 months |
Drawings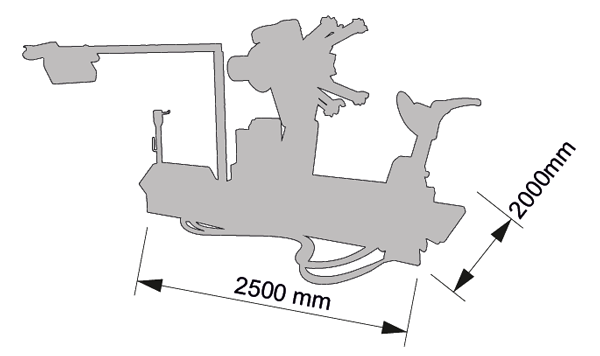 Downloads
Call us now on 01823 328530 for more details