Durametric Porsche Diagnostic Tester - Downloads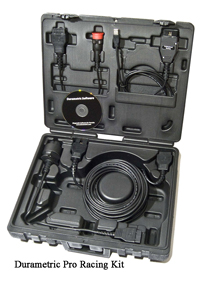 Downloads
Please click on any of the links below to download your required item.
Manuals
Software
This software is only compatible with Durametric USB hardware, it will not function with any other diagnostic tool or cable. Uninstall any previous version of Durametric, excluding the driver software, before installing an update. Install the software before connecting the cable.
Program Prerequisites
Microsoft® .NET Framework 2.0 or higher (This is a free download.) If you do not have Microsoft .NET Framework 2.0 or higher installed on your computer, you must install this first.
Microsoft .NET Framework for Windows 2000, XP, Vista
Microsoft .NET Framework for Windows XP, Vista (64 Bit)
Version 5.1.4.0
This is the current general release of the Durametric software. It works with both generations of Durametric cables.
Select a link to install:
Durametric Software (Includes installation of USB Drivers)
Version 6 BETA
This is a test release of the new Durametric program. It can only be used with 2nd generation Durametric cables.